Everyone have dreams but everyone doesnt keep effort to acheive them.But the journey of our Guntur guy Dr. Karthik Mikkineni from a student of Venkateswara Balakuteer to a professor in Stanford University will inspire you from the heart.He was working as one of the 11 Professors of Vascular Surgery in Stanford University.He was the only Indian among all the professors and he belongs to our Guntur.There are around 3200 vascular surgeons in US but he is the only one selected from a country other than US.
He was a merit student since childhood.He never gone out of Guntur for his studies.He did his schooling in Balakuteer and secured 98% in X class.He passed intermediate in Sri Chaitanya college with 97%.He got 87th rank in Eamcet.He did his MBBS from our Guntur Medical College.
Later he wrote US medical exam in 3rd year itself and he got 99% in that entrance.Later he studies one year course in Medicine in Will Cornell college.Further he studied 5 year vascular surgeon course in Pittsburg University.Then while giving a lecture in a conference in Stanford University,he got a call from them to apply for professor post.There are only 11 posts in that Univeristy and he was the only Indian and remaining 10 belongs to US.The interview process was robust and not an easy one but he succeeded with his talent in the field and he was appointed as a professor with a package of 2.08cr.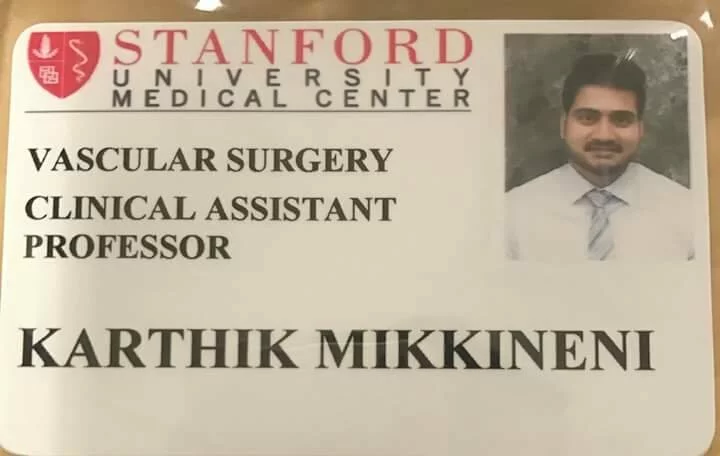 The agreement was 3 years and he can extend if he is willing to do,but he want to return to Guntur and establish a vascular research institute in our Guntur and train surgeons from here.
He was the son of Mikkineni Purushottam who was a builder in Guntur.His grandfather Mikkineni Seetharam das was an advocate.He said that his strength was his family and they always back him in any situation.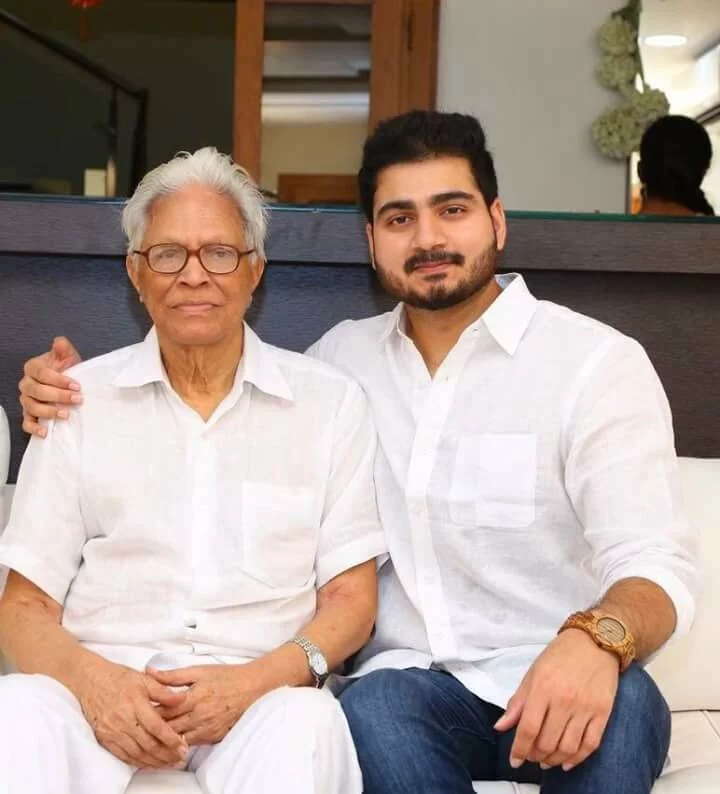 He reached the heights of success only because of his hardwork and passion to gain knowledge in vascular subject and he was very innovative in his field.
He adviced"My suggestion to medicos, everything is within our reach, we just need strong determination and passion. We have to be smart and work smart and grab the opportunities that lie in front of us. When the goal is clear, determination shows us the path and being smart lets us see the opportunities that lie in front of us. Know your abilities and use them wisely. Success will definitely follow.I did face many obstacles in my Journey to get where I am. Indeed mine is not an easy way in any case. Yet I always believe there are things which are not under our control. The only thing I have under my control is how I react to it, I made a choice to use my obstacle to my advantage and used the resource in my hand, my ability to do the best at what I can. That let me achieve this today with sheer hard work, determination and God's grace."
He is one of the gems produced by our Guntur and we are proud to have such hardworking and dedicated personalities in our city.
Follow us on facebook for more updates