Ramzan month start ayyi Allah ki namaz and fasting arrangements lo unna time lo Guntur loni Chandole aney village lo matram oka family Indian military ki velli desam kosam tana pranalarpinchina oka sainikudu anthyakriyalaku yerpatlu chestannaru.Havildar Rafi Mohammed(32) Indian army lo 608 EME battalion soldier Jammu and Kashmir lo oka accident lo tana pranalu kolpoyadu.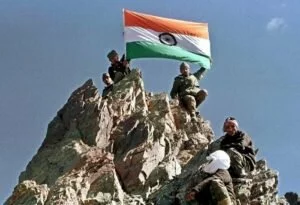 Indian army lo last 12 years ga tana sevalu andistunaru.Atani iddaru daughters unnai okallu 3 months and 7 months.Rafi annaya Arif matladuthu West Bengal nundi Kargil sector ki last year transfer ayyadu.Rafi eppudu challenges edurkovadaniki bayapadadu.Desa sevalo tana pranalu arpinchinanduku memandaram garvistunnam ani annaru.
Rafi family ni odarchadaniki Chandole ooru oorantha vallaki todu ga niluchundi.Oka villager matladuthu Rafi valla annaya Arif army lo 26 year's Pani chesaru ahh inspiration toney Rafi army lo join aindi.Valla family motham edo oka vidamga desa sevalone unnaru ani aani annaru.
Rafi parthiva deham Thursday morning New Delhi nundi Vijayawada ki vachindi.Akkadnundi road dwara Chandole ki taralincharu.Military honours prakaram anthyakriyalaku valla sontha village Aina Chandole lo nirvahistaru.
Follow on facebook for more updates.