Internet was always fun in its own way.A man from our Andhra Pradesh named Sangeeth kumar claimed that Aishwarya Rai was his mother.His age was 29. We know that Aishwarya...
Tourist Places: Guntur is a district of having diversified history and high geographical importance.There are many tourist spots in Guntur. 1.AMARAVATI Now it was emerging as world-class capital but it has...
An organic food outlet named Subway is opening soon in Guntur City. More and more costly franchises are opening in Guntur due to its population hike and capital status....
Makers of milkshakes:Once milk saw icecream and fell in love instantly, that is the day when icecream believed in love at first site because it fell for milk too....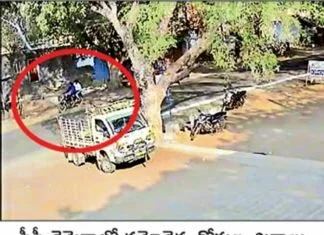 Chain Snatchers in Guntur:- A woman's chain was snatched opposite St. John's English medium school, near the police station in Karampudai. Devarakonda Sankara Lingam and wife Ankamma are living in karampudi...
There are so many engineering colleges in and around Guntur.There are around 60 engineering colleges of our Guntur district.Here are the top 10 engineering colleges.This list is based on...
Helium is the lightest element next to Hydrogen with an atomic number 2 and it is the 2nd most abundant element obtained in this Universe.It is a colorless odourless gas.This is the stuff...
A modern air-conditioned E bus bay with all facilities is going to set up on Lakshmipuram main road, Guntur.It was located besides E seva complex on Lakshmipuram main road.This...
Bhashyam school in our Guntur sets a Guinness world record with a rare acheivement of huge gathering of Alumni where old students attended. Bashyam arranged a alumni meet at Gorantla...
Bapatla town: RTC DM Venkateswara, said bus service is essential for passengers to the natural tourism sphere of the district. He started the bus service on Wednesday at Sundayanka Road...