Mana Guntur vallaki main refreshning element edaina undi ante adi cinema ney.Manaki asale malls levu ipudippude vastunnai inka parks anatara? vaati gurinchi entha takkuva matladukunte antha manchidi.Unna okka dari kuda thetares bundh perutho poindi adi kuda.Asale ninna Holi,malli weekend emanna cinema chuddam ante theatres closed.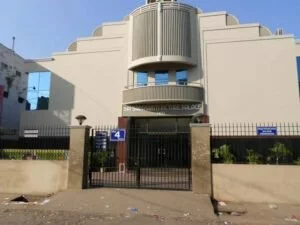 Asala thetares enduku bundh??
Okappudu ante cinemalanni reels lo undevi.Prtints ni boxes lo theatres ki techi reel tippi play chesevaru.Taravata Technology develop aindi ayyi Satellite dwara movie play chestannaru.Motham satellite Transmission equipment Digital Serive Prividers(DSPs) chetilo unnavi.Mana state lo main DSPs QUBE and UFO.Maxium thetares anni digitalize cheydaniki equipment ee DSPs ey ichai.Daniki vallu Virtual Print Fee(VPF) ani weekly or two weeks ki collect chestaru.Anthe kani thetare lo vache ads revenue antha vallakey veltundi theatre owner ki radu.Mamuluga ee VPF hollywood cinemalaki undadu endukante vallu 5 years varakey VPF kattalani deal kudurchukunnaru ahh five years aipoyayi.Bollywood ki kuda VPF chala takkuva.Only regional cinemas kay vallu VPF ekkuva collect chestannaru.

Mana producers JAC vallani VPF 25% ki tagginchamani and advertisements kuda three ki limit cheymani and ahh ads ki badulu film trailers veyyandi ani demand chesai.Kani DSPs VPF ni only 5% ey taggistam annaru.Daniki against ga theatres anni vallu tagginchedaka bundh cheyalani andaru studio owners,producers,distributors kalisi pilupunicharu.
Mana Guntur lo movie lovers situation enti??
Asale unnadi okkate source of entertainment manaki adi kuda ippudu lekapovadam tho andaru torrents and piracy vaipu chustunnaru.Nijamga cinema kashtalu ante ivey nemo??
DSPs theatres owners and distributors ni dochukuntunte theatre owners audience ni dochukuntunnaru
Asala thetare lo parking ki fee tiskokudadani govt rule pass chesindi kani prathi thetare lo parking ki 20,30 evarishtam vachinattu vallu collect chestannaru.Even interval lo emanna kondam anukunte ticket kante ekkuva rate untai avi.MRP rates asale undav.Cool drink bayata 20 aithe lopala 30.Multiplexes lo aithe emanna kondaniki mana aasthulu ammukovali.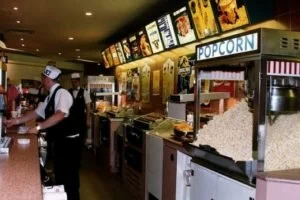 DSPs VPF tagginchaka thetares owners kuda govt rules paatinchi audience ki sahakarinchalani sagatu prekshakudi vinnapam.
Follow us on facebook for more updates.