Finally most awaited ropeway to the hilltop on kotappakonda is going to happen.A tourism complex along with food court,amphi theatre are going to start soon.CM is going to lay foundation stone for these works at kotappakonda.He also going lay foundation stone for JNTUK building at Narasaraopet.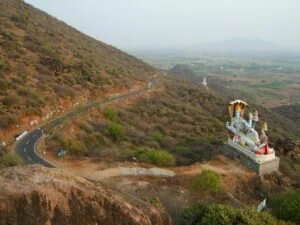 To reach hilltop at kotappakonda people  have to climb 750 steps or travel 3km on ghat road.So this ropeway is going to stand as major attraction in kotappakonda.He will address a public meeting and would offer special prayers at the Kotappakonda temple. The Guntur district officials are making arrangements for the public meeting and also the for the other CM's programmes. The people have to climb 750 steps to reach Kotappakonda through stairway or travel 3 km through ghat road. The government approved the ropeway proposals and sanctioned Rs 7 crore funds.
Follow us on facebook for more updates.