Indian Oil Corporation (IOC) was planning to set up an oil plant in Amaravati to meet the fuel needs of capital city.They are planning to lay pipelines from their plant in Indore to Amaravati.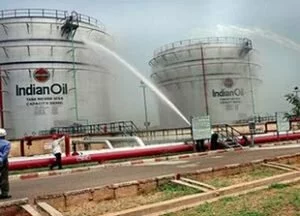 The company officials told CM that they would start the indoor LNG plant next year.The IOC had plans to produce ethanol from the byproducts of sugarcane and other agricultural wastes. The company would extend its cooperation in designing buses that run with solar power cells, they said.
The State government and the IOC have already entered into an MoU for supply of fuel to Amaravati. The IOC has agreed to supply the liquefied petroleum gas (LPG) compressed natural gas (CNG), LNG, diesel, batteries and solar power cells to buses. IOC officials S.S.V. Ramkumar, GSP Singh and others were present.
Follow on facebook for more updates.