Finally, JLE is opened. Everyone is eager to know the opening date of J L E Cinemas which is located on Palakaluru Road. JLE...
Coming to the news, A new mall including D-MART and 5 screens is under construction in Guntur City.  Location of this mall is exactly opposite...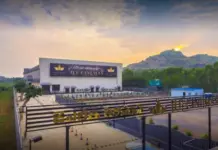 A new multiplex is going to be open for the people on 1st Dec 2017 in our Guntur city .It is 6 screen multiplex...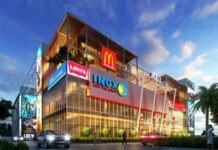 Every Gunturian is waiting for an update on Phoenix mall. Here is some good news, Phoenix mall construction got a green signal. Construction started...
HEBAH PATEL LEFT A STATEMENT ABOUT GUNTUR WHEN SHE VISITED FOR HER MOVIE SUCCESS TOUR. What she just said, Read below!! HEBAH PATEL:CHARMING ACTRESS OF TFI When we...
Upcoming malls in Guntur People in Guntur are fed up with local shopping and eagerly waiting for malls to arise. In leisure times, no one...
Nagarjuna Sagar Dam Nagarjuna Sagar Dam is the largest man-made dam in the world. Thousands of people lost their lives while constructing the dam.It was...
Truth behind Baby Death in Guntur Government Hospital  is shocking. His death is not only caused by rats says Private superintendent Dr.Venugopal .This baby is...
Horrible bike accident claims two lives in Chilakaluripet town which is 40 km from Guntur city.It's 5 th june, afternoon 1 pm. Bolero jeep...
Residential flats around guntur up in demand in recent times. we have seen land prices spring up following the announcement of the location of the...