Farmers are the reason we live every day happy Farmers are the reason we eat and live a happy life.But they spend their whole life...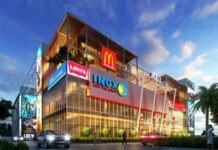 Every Gunturian is waiting for an update on Phoenix mall. Here is some good news, Phoenix mall construction got a green signal. Construction started...
Guntur-Kidnap Yet another kidnap of a three year old boy created a senastion in Guntur. G.Revanth sai ,who is the son of a textile business...
Mangalore girl lost her life Accident took place at Nadenla Mandal.Guntur,Andhra Pradesh.Grace Suvarshita(17) and Mukthi Behara(40) are victims from Mangalore who died on spot. It's May...
Tourist bus from Guntur flips at Jajpur near Cuttack resulting one dead and 15 injured. 40 passengers were traveling on the bus. All the...
Passenger ,cleaner of yamani travels killed in a horrible accident took place at Kasimkota which is near to Anakapalle in Vishakapatnam District. We all...
HEBAH PATEL LEFT A STATEMENT ABOUT GUNTUR WHEN SHE VISITED FOR HER MOVIE SUCCESS TOUR. What she just said, Read below!! HEBAH PATEL:CHARMING ACTRESS OF TFI When we...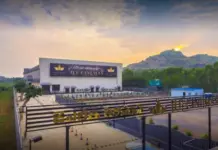 A new multiplex is going to be open for the people on 1st Dec 2017 in our Guntur city .It is 6 screen multiplex...
Guntur becomes a new home to child marriages which are horrible to think. Officials stopped 90 child marriages in 2015 and 30 in 2016....
Arundelpet Brodipet are two areas which are very well know for shopping and many more in Guntur city.If weekend arrives,rush in these areas can't...