IPL season was going on full swing.It reached its exciting state i.e., final stage of league matches.5 teams are fighting for the two playoff spots and those spots were going to be finalised by the matches this week.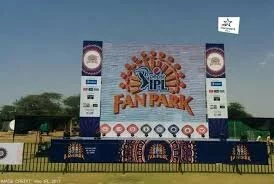 At this interesting stage Guntur people was going to have immense cricketing experience.IPL fanpark was going to set up in BR Stadium on May 19,20.We are going to experience high voltage Indian Premiere League matches on those two days in big screens.Many stalls are going to set up along with big screens.Get ready to have an awesome cricketing experience on those days.
Follow on facebook for more updates.