We all know about the kidney rocket busted in Narasaraopet who are donating the kidneys by providing fake Aadhar documents.The accused, Madavath Venkat Naik, submitted fake documents and Aadhaar card in the name of Ravuri Ravi Chowdary of Prakash Nagar in Narasaropet. The verification of the address mentioned in the Aadhaar card proved his fake identity. "We intensified searches to nab him who is said to be living in Halia of Nalgonda district in Telangana.The police are searching the remaining culprits with three special teams.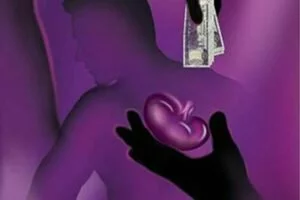 The police doubting that there was a politicans hand behind this kidney scam.The oppostions demanded the arrest of a Telugu Desam Party leader who, according to them, was behind the kidney racket. They also demanded the arrest of Vedanta Hospital doctors and revenue officials. Desabaktha Prajatantra Udyamam State general secretary Y Venkateswara Rao alleged that the revenue employees, some doctors and businessmen were targeting needy people for kidney donations.
The poor in distress trying to sell their kidneys became a prey to these social wild animals who live on body parts.It became a hot news across the state leaving a black mark on Guntur.
Follow us on Facebook for more updates. Thank you.