Guntur is a city which has movies as main source of entertainment.Nearly around 25 movie theatres are there in Guntur.The best theatres among them are as follows.
1.JLE CINEMAS
Newly emerged multiplex in Guntur.Best sound experience and awesome cinematic experience.Maitainance was perfect.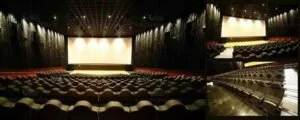 2.BHASKAR CINEMAS SCREEN 1
Remodeled from Bhaskar deluxe.After remodeling this stood as best 3d theatre in 1 town.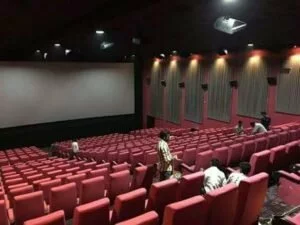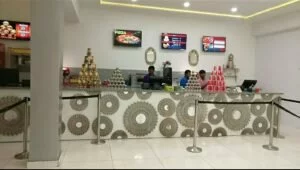 3.CINE PRIME
This was the 1st 4K screen in Guntur.Its sound experience was awesome.
4.CINE SQUARE
The only thing that hurts is this theatre is in outer part of the city.This was the best theatre before emerging of multiplexes.
5.PLATENO CINEMAS SCREENS 1 AND 2
1st Multiplex in Guntur constructed by UV creations.It consists of 4 screens along with Big Bazaar shopping mall.
6.SARASWATHI PICTURE PALACE
Old is gold.Just like that this was old thetare with best maintainance in Guntur.
7.SIVA THEATRE
70mm screen and Dolby atmos.It was undertaken by UV creations.Its maintenance was good.
8.HARIHAR CINEMAS SCREEN 1
Best 3d theatre in Guntur.The only destination for Hollywood movies.
9.SRI VIJAYA TALKIES
Remodeled from Vijaya talkies equipped with dolby atmos and 70Mm screen.One of the best in one town.