Netaji Subhash Chandra Bose was the most aggressive and infulential leader of our independence movement.He was inspiration to crores of youth and his slogans will provoke patriotism deep in the heart."JAI HIND" slogan which means "victory to India" was given by him."Give me your blood and I will give you freedom"said by Netaji shows his aggressive approach and his courage during independence movement.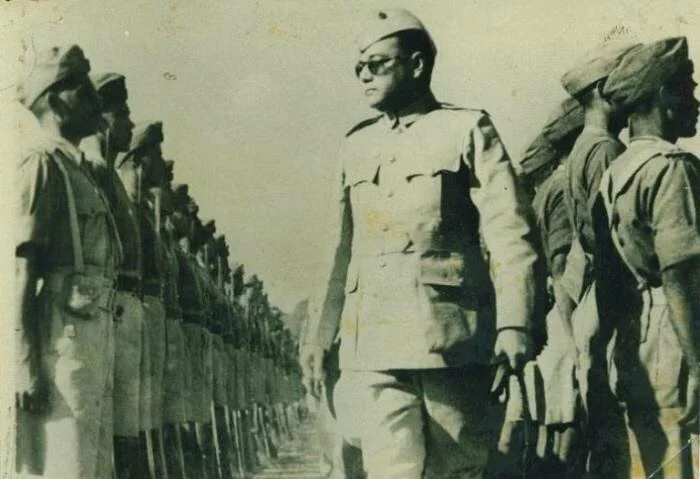 Netaji was born on January 23,1897 in Cuttack,Orissa.He was born to Janakinath Bose and Prabhavati Devi.Netaji was the ninth child among eight brothers and six sisters. His father, Janakinath Bose, was an affluent and successful lawyer in Cuttack and received the title of "Rai Bahadur". He later became a member of the Bengal Legislative Council.His father wanted Netaji to become a civil servant and therefore, sent him to England to appear for the Indian Civil Service Examination. Bose was placed fourth with highest marks in English. But his urge for participating in the freedom movement was intense and in April 1921, he resigned from the coveted Indian Civil Service and came back to India. In December 1921.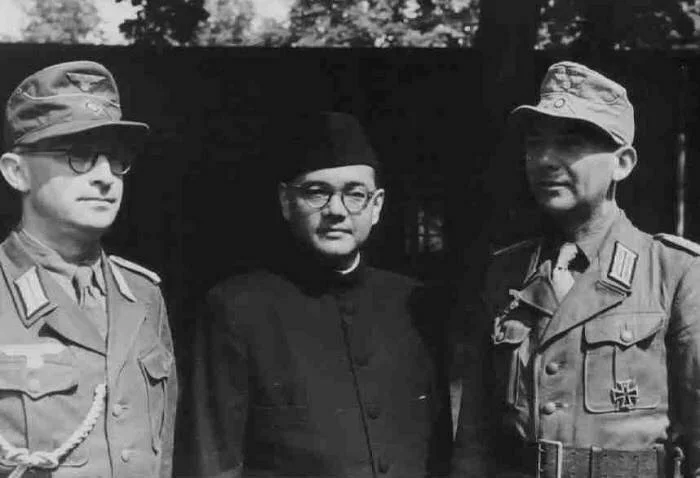 He joined Indian National Congress and he became on of the prominent leaders in the congress.Chittaranjan Das was his political guru.The young leaders want complete self rule without comprimise and while the senior leaders want dominion status for India within british rule.This extremist and moderate ideologies caused a clash between Gandhiji and Netaji.He resigned congress in 1939.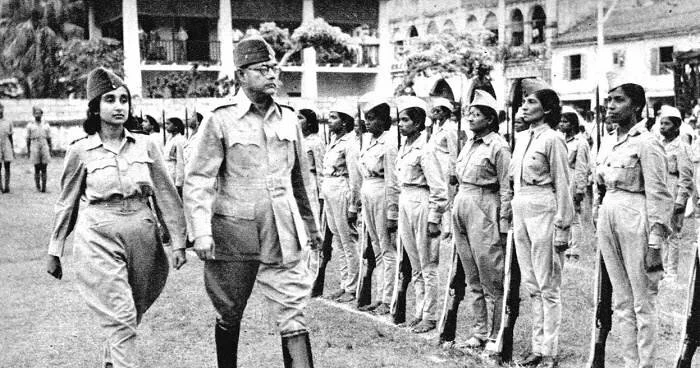 During world war II Netaji opposed congress decision to support British during the war.He called Indians for mass movement.There was huge response for his slogan "Give me blood I will give you freedom".He was arrested and he declared hunger strike.The british feared of mass violent reactions made him house arrest.He then escaped to berlin.
There he married Emily Schenkl and had a daughter Anita Bose.Germans assured him their full support in his endeavours and he gained allegiance of Japan as well. He took a perilous journey back east and reached Japan where he assumed command over 40,000 soldiers recruited from Singapore and other south East Asian regions. He called his army the 'Indian National Army' (INA) and led the same to capture the Andaman and Nicobar islands from the British and declared those as Swaraj Islands. A provisional "Azad Hind Government" started functioning in the captured territories. The INA or the Azad Hind Fauj stared for India and crossed Burma Border, and stood on Indian soil on March 18, 1944. Unfortunately,Germany and Japan lost in war and forced to surrender their forces.This seized the chances of further advancements of Netaji.
Netaji disappeared mysteriously soon after the retreat. It is said that he went back to Singapore and met Field Marshal Hisaichi Terauchi, head of all military operations in South East Asia who arranged for him a flight to Tokyo. He boarded a Mitsubishi Ki-21 heavy bomber from Saigon Airport on August 17, 1945. The following day the bomber crashed shortly after take-off after a night halt in Taiwan. Witnesses report that Bose sustained intense third degree burns in the process. He succumbed to his injuries on Aug 18, 1945. He was cremated on August 20 in Taihoku Crematorium and his ashes were laid to rest at the Renkji Temple of Nichiren Buddhism in Tokyo.
Netaji fought alone in an aggressive way in independence movement and died for our country.Remembering his contribution to our Independence once again on his 121st Birth Anniversary.
JAI HIND
Follow us on facebook for more updates.